Dan Mroczek
Professor; Director of Personality and Health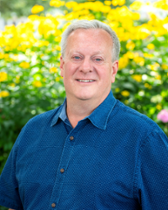 Research Interests
Dan Mroczek's research focuses on 1.) lifespan personality development, including change, stability, and trajectory models of key traits, 2) the influence of personality – and personality change -- on physical health, mortality, and other important life outcomes (e.g. income/net worth, well-being dimensions).  He also has several methodological interests, in particular multilevel modeling, survival analysis, longitudinal design, secondary and archival data analysis, and integrated data analysis (IDA). His research is supported by the National Institute on Aging.
Selected Publications
Mroczek, D.K. & Condon, D.C. (in press).  The Role of Time and Change in Situations: A Comment on Rauthmann, Sherman and Funder.  European Journal of Personality.  
Graham, E.K., Mroczek, D.K. & Elleman, L.G (in press). Personality and earnings lost: The economic costs of work cut back days due to physical and mental health. The International Journal of Personality Psychology.
Lee, L.O., Spiro, A., Kubzansky, L., Chen, E., Aldwin, C. M. & Mroczek, D.K. (in press).  Do Cherished Children Age Successfully? Longitudinal Findings from the VA Normative Aging Study. Psychology & Aging. NIHMSID: 715649
Hostinar, C. E., Lachman, M. E., Mroczek, D., Seeman, T. E., & Miller, G. E. (in press). Additive roles of childhood adversity and recent stressors in explaining inflammation at midlife: Findings from the national MIDUS study. Developmental Psychology.
Friedman, E., Christ, S. & Mroczek, D.K. (in press). Inflammation partially mediates the association of multimorbidity and functional limitations in a national sample of middle-aged and older adults: The MIDUS Study. Journal of Aging & Health. 
Hill, P.L., Turiano, N.A., Spiro, A., & Mroczek, D.K. (in press). Understanding inter-individual variability in purpose in life: Longitudinal findings from the VA Normative Aging Study. Psychology & Aging.
Karam, E.A., Ko, M., Pinsof, W., Mroczek, D., & Sprenkle, D. (in press). The multisystemic and multilevel investigation of the expanded therapeutic alliance-psychological functioning relationship in individual therapy. Journal of Marital and Family Therapy.
Turiano, N.A., Greunewald, T., Chapman, B., & Mroczek, D.K. (2015).  Personality and the leading indicators of mortality: Health behaviors mediate the association between personality traits and mortality in a national population sample.  Health Psychology, 34, 51–60. doi:10.1037/hea0000038 PMCID: PMC4103968  NIHMSID: 418951
Mroczek, D.K. (2014).  Personality plasticity, healthy aging, and interventions.  Developmental Psychology, 50, 1470-1474. PMCID: 4031903