Renee Engeln
Professor of Instruction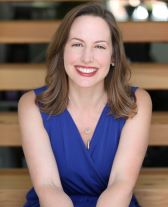 Research Interests
My lab (The Body and Media Lab, a.k.a. "BAM") conducts research exploring issues surrounding women's body images, with a particular emphasis on cultural practices that create or enforce the frequently contentious relationship women have with their bodies. Descriptions of specific areas of research are below.
Objectification Theory: BAM has been conducting a series of studies testing proposed mediators, moderators, and outcomes of Objectification Theory. We have examined self-objectification in specific, relevant contexts (e.g., sorority rush) and among different social groups (e.g., members of dance groups, roller derby skaters, gay men and lesbian women).
Fat Talk: BAM researchers have been examining the frequency, content, and impact of the types of social exchanges in which women engage in mutual body disparagement.  Of particular interest is the finding that this type of talk appears to be most common among women of a healthy body weight. 
Idealized Media Images: We have also studied how and why women "talk back" to the images they see in the media and whether this type of critical processing is related to lower levels of body image disturbance.
Selected Publications
Engeln, R., & Salk, R.  (2014). The demographics of fat talk in adult women: Age, body size, and ethnicity. Journal of Health Psychology.
Doyle, D., & Engeln, R. (2014). Body size moderates the association between gay community identification and body image disturbance. Psychology of Sexual Orientation and Gender Diversity, 1, 279-284.
Sladek, M., Engeln, R., & Miller, S.A.  (2014). Development and validation of the Male Body Talk Scale: A psychometric investigation. Body Image, 11, 233-244.
Engeln, R., Sladek, M., & Waldron, H.  (2013). Body talk among college men: Contexts, correlates, and effects. Body Image, 10, 300-308.
Engeln-Maddox, R., Salk, R. H., & Miller, S.A.  (2012).  Assessing women's negative commentary on their own bodies: A psychometric investigation of the Negative Body Talk Scale. Psychology of Women Quarterly, 36, 162-178.
Salk, R. H., & Engeln-Maddox, R.  (2012). Fat talk among college women is both contagious and harmful. Sex Roles, 9, ­636-645.
Engeln-Maddox, R., Miller, S.A., & Doyle, D.  (2011). Tests of objectification theory in gay, lesbian, and community samples: Mixed evidence for proposed pathways. Sex Roles, 65, 518-532.
Salk, R., & Engeln-Maddox, R. (2011).  "If you're fat then I'm humongous!": Content and impact of fat talk among college women.  Psychology of Women Quarterly, 35, 8-28.
Rolnik, A., Engeln-Maddox, R., & Miller, S.A. (2010). Here's looking at you: Self-objectification, body image disturbance, and sorority rush. Sex Roles, 63, 6-17.
Engeln-Maddox, R., & Miller, S.A. (2008). Talking back to the media ideal: The development and validation of the Critical Processing of Beauty Images Scale.  Psychology of Women Quarterly, 32, 159-171.
Engeln-Maddox, R.  (2006). Buying the beauty standard or dreaming of a new life? Expectations associated with media ideals.  Psychology of Women Quarterly, 30, 258-266.
Engeln-Maddox, R. (2005). Cognitive responses to idealized media images of women: The relationship of social comparison and critical processing to body image disturbance in college women. Journal of Social and Clinical Psychology, 24, 1036-1060.
Back to top