David Smith
Distinguished Senior Lecturer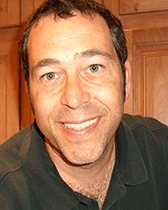 Research Interests
Judgment and Decision Making, Teaching and Learning, Educational Assessment and Evaluation
Selected Publications
Hirsch, P., Smith, H. D., Birol, G., Yalvac, B., Casler, J., Anderson, J., & Troy, J. (in press) Establishing School-Wide Standards for Engineering Writing: A Data Driven Approach. Proceedings of the American Society for Engineering Education.
Hirsch, P. Linsenmeier, J. Smith, H.D., & Walker,. J. (2005) Helping Bioengineering Students Become Adaptive Experts By Integrating Communication and Ethics in a Summer Research Experience. Journal of Engineering Education.
Drane, D. Smith, H.D., Light, G., Pinto, L. & Swarat, S. (2005) The Gateway Science Workshop Program: Enhancing student performance and retention in the sciences through peer facilitated discussion. The Journal of Science Education and Technology, 14, 3, 337-352.